Restaurant Management & Automation System
Just Like One Platform for thousands of possibilities for your business.Simple, Robust & Reliabl
GIVE WINGS TO YOUR BUSINESS
FoodBucket is perfect for all business types – It Looks Good on You.
FoodBucket's versatile menu and customizable business model make it a great fit for a variety of fast food business types, from small kiosks to larger, multi-location franchises. With a focus on quality ingredients and customer satisfaction, FoodBucket is a trusted name in the fast food industry.
Foodbucket's restaurant automation system offers a comprehensive solution for both casual and fine dining restaurants. With features such as inventory management, delivery tracking, HR management, and menu creation, Foodbucket improves efficiency and streamlines operations.
FoodBucket's menu features a variety of food items that are perfect for bars and pubs, including finger foods, sandwiches, and burgers. With their customizable business model, FoodBucket can provide a turnkey solution for bars and pubs looking to add quality food options to their menus.
FoodBucket's breakfast menu and specialty drinks make it a great option for coffee and tea houses looking to expand their food offerings. With a focus on quality ingredients and customizable business solutions, FoodBucket can help coffee and tea houses provide a complete dining experience for their customers
Foodbucket's automation system can help cafes and delis by providing features such as order management, inventory tracking, and menu creation to streamline their operations and optimize profitability. Additionally, the system's loyalty program feature can incentivize customer loyalty. FoodBucket is a trusted name in the fast food industry.
Foodbucket has a dedicated POS system for take-away restaurants, providing features like order and delivery management, inventory tracking, and reporting tools to optimize operations and profitability.
PC, iPad, Mac on Special Hardware… It runs everywhere!
Our POS system is designed to help you streamline your operations and grow your business, all while providing a seamless customer experience. And with monthly payment options available, you can choose the plan that works best for you and your budget. So why wait?
Sign up for our POS system today and start taking your business to the next
Why Ebeaconsofts is the Best Choice?
Better Management
By implementing better management practices, Ebeaconsofts is able to streamline their operations and provide a more efficient service to their customers.
Reliable, Fast & Secure
We prioritize reliability, speed, and security in every aspect of our service. Our customers can trust us to deliver their food quickly and securely, while maintaining the highest standards of quality and safety.
Intuitive iPad based POS
Our intuitive iPad based POS system makes it easy for restaurants to manage orders and streamline their operations. With real-time updates and seamless integration with our online ordering platform, you can improve your efficiency and provide a better customer experience.
Customer Experience
we strive to provide an exceptional customer experience from start to finish. We believe that every interaction counts and aim to make each one a positive and memorable experience for your customers
Boost your Sales
Ebeaconsofts can help boost your sales by providing a convenient and efficient platform for customers to order food from your restaurant. With our user-friendly interface and wide selection of options
Support & Services
Ebeaconsofts support and services to ensure our customers' satisfaction. From technical assistance to marketing advice, we are dedicated to helping you succeed and grow your business with our platform
Get direct access to all operation modes right from the main
dashboard on your Point of Sale
Offline Mode
Take online & offline orders
Manage Hardware
Multiple printers & cash drawer managers
Realtime Monitoring
Monitor order preparation status
Group
Group specific menu items for a designated printer or kitchen screen
Your kitchen staff does not need misplaced paper tickets or badly written handwritten notes to decipher. Regardless of what the order type is, the kitchen receives the order instantly on the Kitchen Display System.
Ease of use
No need to hustle with order tickets
Color Codes
Color codes to speed up process
Realtime Operations
Update order preparation status
Bump Bar
7-key bump bar for simplest operations
Bring all your business in one place. You can easily control various functions of all your F&B businesses like track the live status of sales, stock and inventory, menu items, and more from one extensive panel.
Ease of use
No need to hustle with order tickets
Color Codes
Color codes to speed up process
Realtime Operations
Update order preparation status
Bump Bar
7-key bump bar for simplest operations
Collect customer feedback to offer magnificent service
Simple & intuitive
Do not let your customers get confused
Customization
Customize based on your needs
Gain meaningful insights
See what your customers like
Bump Bar
View & respond to your feedbacks in realtime
Eliminate the probability of wrong orders. It involves customer's consent before an order is punched.
Seamless POS Integration
It integrates with your POS without any hickup
Reduce incorrect orders
Minimizes chances of mistakes
Realtime operations
Your customers are always aware of the order
Better Engagement
Also helps customers be more engaged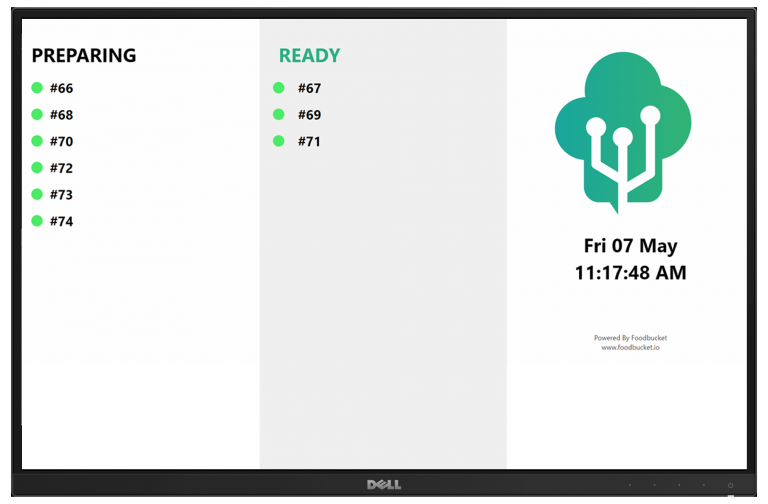 Frequently asked questions
Ebeaconsofts is a restaurant management and automation system that provides a range of solutions to help restaurants manage their operations more efficiently. It is a one-stop solution that includes a point-of-sale system, kitchen display system, back-office management, and online ordering system. Ebeaconsofts can be used by all types of restaurants, including fast food, casual and fine dining, bars and pubs, coffee and tea houses, cafes and delis, and takeaway restaurants
Ebeaconsofts offers better management, an excellent customer experience, reliable and fast performance, and a boost in sales. It is also intuitive and easy to use, with support services available when needed.
The Ebeaconsofts point-of-sale system provides direct access to all operation modes from the main dashboard, allows for online and offline orders, provides real-time monitoring of order preparation status, manages hardware such as printers and cash drawers, and allows for grouping of specific menu items for designated printers or kitchen screens
Ebeaconsofts app customization options, restaurants can easily add their logo, change colors, and customize menus to match their brand. This helps to create a consistent brand image across all channels and provides a seamless experience for customers.
The Kitchen Display System is a feature of Ebeaconsofts that allows kitchen staff to receive orders instantly without having to decipher handwritten notes or paper tickets. It is easy to use and provides real-time updates on order preparation status, color codes to speed up the process, and a 7-key bump bar for simple operations.
The Back Office feature of Ebeaconsofts brings all aspects of the restaurant's business into one place, including live sales tracking, stock and inventory management, menu items, and reporting and analysis.
Ebeaconsofts offers various pricing plans to suit the needs of different businesses. A 14-day money-back guarantee is also available.
To get started with Ebeaconsofts, follow these simple steps:
1. Visit the Ebeaconsofts website at foodbucket.io
2. Click on the "Get Started Now" button on the homepage
3. Provide your basic details such as name, email address, phone number, and business name
4. Complete the registration process
5. Access the Ebeaconsofts platform and start using its various features
If you need any help or have any questions, feel free to contact Ebeaconsofts support team.